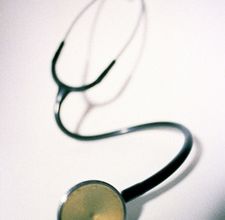 Filling out the Questionnaire is free. There is no time limit. You can save your answers and return at a later time. When you are ready, you may decide whether or not to purchase this legal service.
Living Will

A living will enable you to specify what kinds of actions should be taken if you are facing an end-of-life situation, such as whether you wish to remain on artificial life support or use life-saving measures. This is a very important document if you want your wishes to be followed. The Living Will allows you to state your wishes about medical treatment in the event that you develop an irreversible condition that prevents you from making your own medical decisions.
The Health Care Power of Attorney
Included in this document is a Health Care Power of Attorney, which designates someone to make healthcare decisions on your behalf. Also known as a Health Care Proxy, this part of the document allows you to name someone to make decisions about your medical care, including decisions about life support, if you can no longer speak for yourself.
This initial consultation is provided to you at no cost. If you are out of state, but your family member is an Arizona resident and you need our help, please contact us. We can help via our online law firm capabilities.
Questions: Just call or Contact Us via this web site.